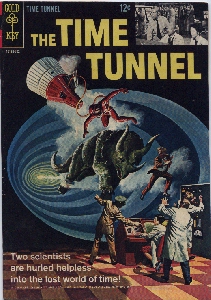 The Time Tunnel
The Assassins
April 14th 1865. Abe gets a second chance.
---
The Lion or the Volcano?
August 24th 79 A.D. Pompeii... here it's the lions or Vesuvius for Doug & Tony -- which will it be?
---
Mars Count-Down
1980. Will the US make it to Mars? Will Doug & Tony make it back to Earth? You'll have to read the book to find out!!